Military & Member Benefits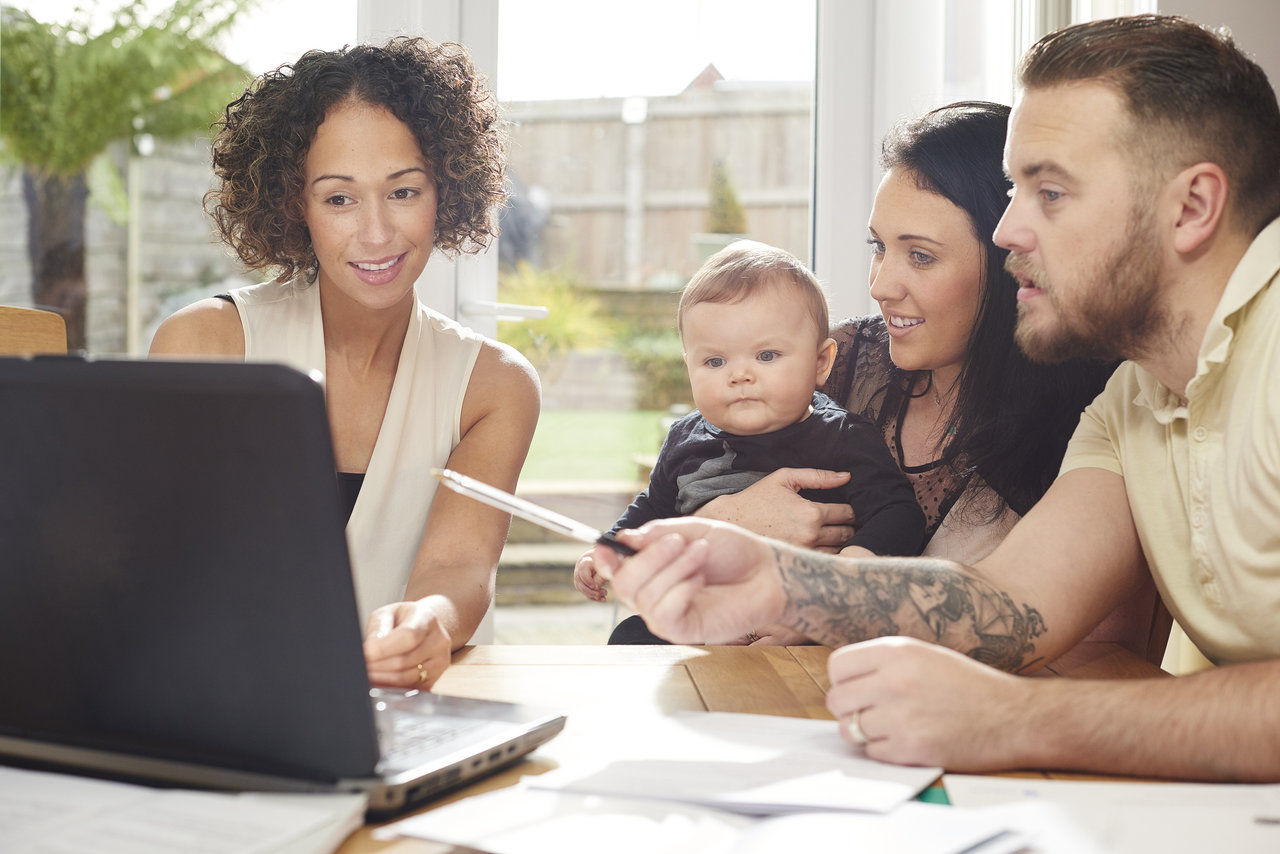 MEMBER BENEFITS
IT PAYS TO BE A MEMBER!
You may be eligible to receive cash back when you buy or sell a home with ERA Grizzard if you are affiliated with one of these organizations!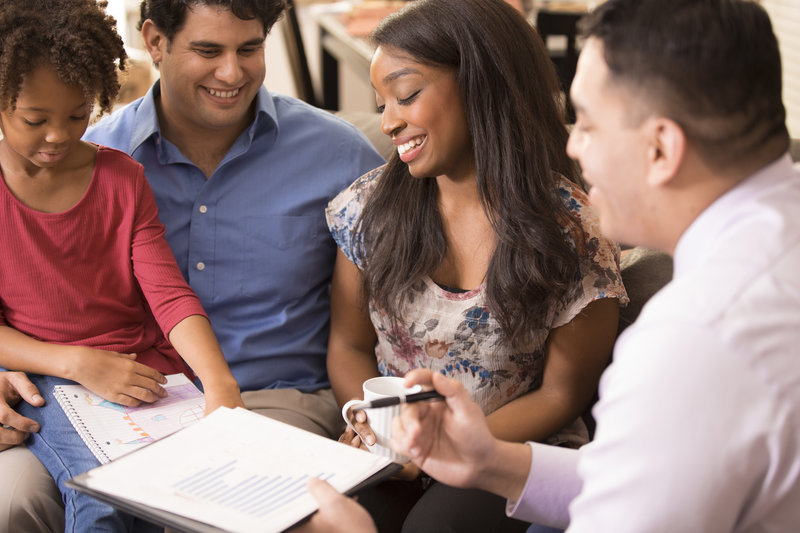 Membership Programs:
AAA
AARP
Marine Federal Credit Union
Navy Federal Credit Union
Security Service Federal Credit Union
Partners Federal Credit Union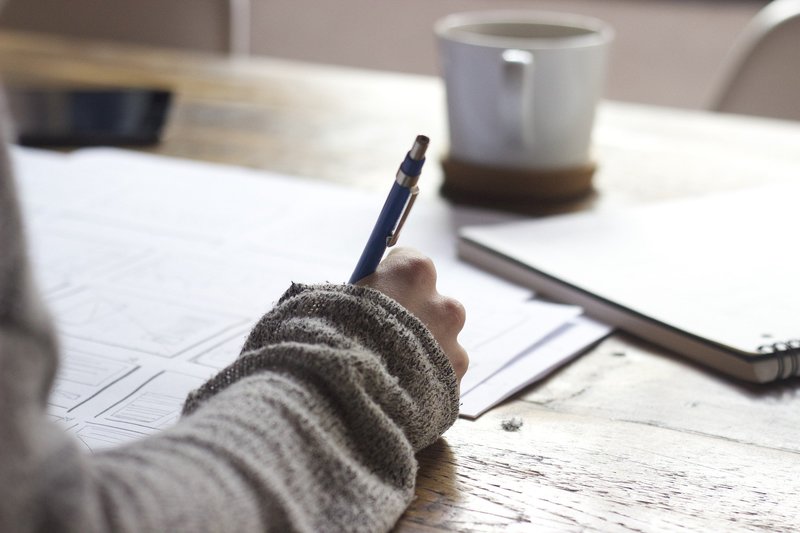 Employee Benefits:
AA Credit Union • Affinity Federal Credit Union • Allstate • American Airlines • AmeriSave Mortgage • Banco Popular • BenefitHub • CUSO UNFCU Advisors (United Nations Federal Credit Union) • ExxonMobil • GE • Goldwater Bank N.A. • Johnson & Johnson • Lockheed Martin • Merrill Lynch Credit Corp • Navy Federal Credit Union • Network Capital Funding • Raytheon Company • Sears-Holding/Kmart • Shell Oil Company • State Farm • SYSCO • Verizon • Partners Federal Credit Union
Testimonials
" He was great!! I would recommend him for sure. He knew what we wanted and found the perfect house and he showed us houses he thought we would like in our price range and didn't try to sell something we couldn't afford!! We had others who showed us a lot of ones not in our budget so we were happy to find someone who listened !!!! Thanks a bunch for Jim we are very happy right now !!! Oh and we were in the house when we wanted not sure how it all worked but it did thanks to Jim !!! the other very nice thing was when we drove up to the house the was a Welcome Home Glenn and Brenda in the front lawn !! very nice touch !!! "
- Glenn & Brenda McGarvey
" Jim worked with us for several months to find just the right house. We found him to be very patient with us. When we finally found a vacant home we liked (that wasn't even on the market), Jim tracked down the multiple owners of the property, most of whom lived out-of-state, arranged for us to see the house, then negotiated a sale price that everyone could live with. If you have the opportunity to have Jim represent you in a sale or purchase, we suggest you take it. We will "
- Tom & Clara Garlow
" Mr. Richardson has been an absolute gentleman and a superb real estate agent. He has been very patient with us and has helped us with every detail of this endeavor. He demonstrated a thorough understanding of the housing market in the area and was a helpful resource in our selection of the property we felt best fit our needs. He was for us a true answer to our prayers! "
- Keith & Deborah Hitt
" Jim Richardson is an extremely knowledgeable agent and it was a pleasure being with him during our home shopping experience. He is very polite and patient and he took great care in helping us find the right location and the right home for us. We could tell that he wants you to be truly happy. He got to know us and found the perfect home to suit our needs. We would refer him to our friends. "
- Larry & Jean Arnold
" Great person to work with, knows his job and will try to get you the best deal possible. He will respond to your questions asap, helped me find several properties to invest with prompt closing and no hassles, thank you Jim "
- Dimitrious Hatzivlassiou
" Very responsive & attentive. "
- Patricia Cleveland
" Jim is a consummate professional who provided exceptional insight and guidance throughout the listing, sale, and closing process. I will be pleased to recommend Jim Richardson and ERA Grizzard to friends, relatives and neighbors who may be considering any real estate transactions. "
- Michael Lucas
" He was very diligent regarding the sale of my father's home. My father is 91, blind, but sharp as a tack and he resides in the Veterans nursing home in Daytona Beach. Jim and Howard met me at the nursing home, so my Father could sign the closing documents and were very patient and helpful through this process. "
- Robert Lewis
" We also worked with Jim when we bought our house in FL. We asked a lot of him on our buying visit and he delivered without a hitch. He helped make a stressful situation go well, and we had to thank him for that. As far as selling our home, we sold sooner than we thought we would because of the seasonal timing. The new buyers were also working with an ERA agent, which assisted in the process. Thanks to everyone involved. "
- David & Regina Russell
" He is very patient and knowledgeable-- much more so than other real estate agents we tried in the area. I wish we had gone with him first, since it would have saved some time. He is very professional in his actions, and trustworthy as well. He is also punctual, which I find refreshing amongst real estate agents. It was a thoroughly enjoyable experience buying a home with his help. I would recommend him to any buyer. If you want a competent and friendly agent who really listens to your desires, he is an excellent choice. "
- Jim & Teri Watts
" Jim is an excellent agent, tenacious and at the same time respectful. I would recommend him to anyone buying or selling a home. "
- Marc Duke
" We purchased and sold with ERA associate Jim Richardson and are very pleased. He kept us informed on what was going on with the property. He was very helpful with suggestions. I would highly recommend him. "
- Robert Caudill
" We recently sold our home with Jim as our agent. I'm very glad we did. We knew our home was going to be a huge challenge to sell because we were upside down on our mortgage and we had a very bad looking yard. In fact, due to market conditions we had moved out 1 year ahead of when we listed. Jim was able to give us expert advice in both the sales process and in getting the curb appeal that was necessary to sell. Having been a former landscaping contractor, he had readily available contacts who were able to help us quickly get the place looking great. And lastly, Jim does a great job listening to various ideas and working with the customer. We're very happy with our choice of real estate agent. "
- Cleat Roberts
" Jim was very responsive and helpful with the seemingly unending questions and phone calls that I threw at him. "
- Juan & Amber Levia
" Jim went out of his way to accommodate us on many occasions. He arranged for us to complete our closing while we were out of town. Could not have asked for more help or a better experience ever! His knowledge and support made us confident that he was on top of all the steps along the way. "
- Drew Walker
" My wife and I were new to the area. Mr. Richardson took the time to know use. Helping him find us the perfect house. He makes the entire process effortless. We would only use Mr. Richardson in the future. His local knowledge is limitless. "
- Rick & Hope Medina
" Mr. Richardson is a real professional. He got me a good price in a reasonable period of time on my house, which frankly I knew would be a hard sale. More importantly, he knows his business, is diligent, honest and punctual. "
- Buzz & Ann Bowen
" Jim always answered his phone and was positive even when things were a bit up in the air. He worked with my mortgage broker when other agents did not understand about a reverse purchase mortgage. He left his Christmas shopping and came and showed us the house we bought on Christmas eve as we were trying to find a house as soon as possible so we could move out of the hotel. He had not met us and we had called on one his office listings. He had a hard time getting permission to show on short notice so we drove by this vacant one and were peeking through the windows telling him we really liked it and if he came and showed it to us we most likely would buy it from him. He finally got the code from the listing agent and the rest is history. We like our new house and are busy painting it and decorating it to make it ours. "
- Patricia Brown
" Jim always returned my phone calls and provided the information I requested. This was the best experience I have ever had purchasing a home. Since the purchase I have had Jim list a home I own in Kissimmee. I have been in a rehabilitation facility in Gainesville for the past month and Jim came by to see me just to check on me. This is the type of real estate agent and person you want helping you through the process. "
- William McMichael
" Sale proceeded quickly and Jim and ERA Grizzard did what they said they would do, when they said they would do it. "
- Phyliss Badour
" Jim is great to work with, and was always available to answer questions. "
- Zach & Ashley Broome
" Our realtor Jim Richardson was very patient, answered all of our questions, took his time with us when showing a home and looked out for our best interest as far as suggesting a home warranty etc. We were very impressed with his professionalism and have already recommended him to several family members & friends. "
- Danielle Hamilton
" Jim has been the best, hardest working, and most dedicated real estate agent we have every worked with. "
- Jim & Janette Dorn
Previous
Next